The world is becoming increasingly more digital, and so will be future security threats. This is the reason why "cybersecurity" and "disaster recovery" are even more commonplace than before in businesses.
Find out the solutions that Pizero Design can provide to keep your website, e-commerce or cloud software safe
Also remember that with subjects like cloud software and websites nobody can assure you a complete, risk-free, cyber security: this is why it is essential to also have a disaster recovery plan with frequent and off-site backups, that will help your business to contain possible damages and to restart promptly in case of accidents.
"Attention to details, priority to customer's needs, constant update on new software and mobile technologies".

Learn more about how we satisfied our clients
What will you obtain with a Cybersecurity consulting for businesses
Do you want yo keep your e-commerce safe?
Do you fear an hacker attack? We can equip your website with a specific WAF (Web Application Firewall)and teach you about some basic rules to minimize risks.
A solid backup plan will complete the offer: automated, regular and off-site, backups should be multiple and must follow a rigid plan, to ensure nothing will corrupt them thus making them unusable
Would you like to learn more? We are going to release a free e-book on cybersecurity soon, with ground rules for businesses to keep their online image safe.
Cybersecurity applied on WordPress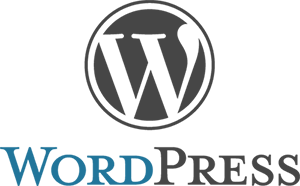 WordPress is the most used CMS in the world (with over 60 million website using it), therefore it is also the most attacked CMS in the world. This does not mean it is not safe, but rather it needs some precautions that a Cybersecurity consulting for WordPress websites can give. Take into consideration that the huge popularity of WordPress is itself a clear reliability, because security updates are released daily.
Hence a short answer to the question is: Yes, WordPress is safe even for "important" e-commerce, as long as it is developed , and especially maintained, correctly. 
The first step to keep a WordPress website protected is to keep it constantly upgraded. This might be an issue if there are third-party plugins or themes, and even more if there have been modifications or customization to them.
Entrusting your website to Pizero Design will get you more relaxed, as a result you will be able to focus on your business.
Business formation - cybersecurity
When we talk about cybersecurity our clients immediately think about "viruses" or "hackers", like some bad people who attack other people's computer or websites.
But actually for modern businesses there is a worse cybersecurity threat, which is surprisingly the one from within the business.
As a matter of fact threats not always comes from a conscious action, in fact sometimes an insufficient education in topic of cybersecurity might lead an unaware employee into creating some serious and hardly detectable menace, enough to cause disasters and sometimes irrecoverable damages.
With us your personnel will get to learn useful things as: correct procedures for business cybersecurity and how to recognize (and avoid) new threats.
3 steps for a successful Cybersecurity Consulting
Upon contacting us we will arrange for you a free meeting without obligation. If you entrust us the job, as an introductory phase we will exchange some useful informations  in order to define your needs and to set the consultation. In this way we will try to understand better your business, your products or your goals
Once the project is approved we will define the most suitable strategies and objectives
Usually in this phase our Client will send us feedbacks so that we can use them to finalize the work.
Upon finishing the consulting we will give you a detailed report.
And if you wish we can offer you further support, formation and tools to analyze the results. 
Vulnerability Assessment for a better business cybersecurity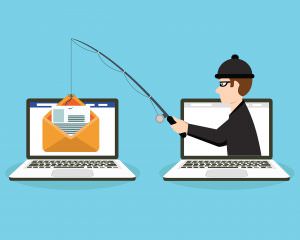 Our Vulnerability assessment service is essential for your business cybersecurity. This service consists in testing your website or e-commerce to look for possible vulnerabilities that can be used by bad users.
After this, we will send you a report on the results and if needed we will tell you how to correct potential vulnerability issues.
Nowadays, more than ever, to protect users privacy and prevent sanctions is necessary to follow a series of rules for creating web products, get users consensus and data retention. With the new GDPR Regulation, rules are even more strict and sanctions more heavier. Pizero Design does not offer legal assistance, but we can help you realize products by law, following instructions from your legal advisor.